Stafford Families: This week has lots of activities because of Homecoming! With this in mind, we have made the decision to move the Stafford Open House and PTO Fall Festival to Thursday, October 21st from 5:30pm to 7pm. Go Stafford!

Stafford Homecoming Spirit Week 2021 * Bring it On! Fight to the Finish! Monday, 4th - All or Nothing - Pj's or Dress to the Nines Tuesday, 5th - In It to Win It - Tailgate Tuesday, Wear your Favorite Jersey! Wednesday, 6th – World Wide - Color Wars * 6th (Orange), 5th (Red), 4th (Lime Green), 3rd (White), 2nd (Purple), 1st (Blue), K (Green), Pre-K (Yellow), Teachers/Staff (Pink) Thursday, 7th - Dynamic Duo, Twin Day! Friday, 8th - Bring It On! Fight to the Finish! - Gold Out! Early Release Stafford 12:20pm; Parade Starts 2pm; Pep Rally immediately after in the Dome; Italy vs. Marlin 7pm Kick Off

Stafford Families, What a week finishing up September. I am so proud of each of our Stafford students ***Big Kahuna Fundraising ends tomorrow Friday, October 1st – Please turn in orders and money, exact cash or checks made out to Big Kahuna Fundraising. Thank you for supporting our school!! ***PE Announcement: In order to have a safe environment the Physical Education department requires proper clothing to be worn on the days your student goes to PE. This dress code is designed for performance and allows for maximum physical activity with minimal risks. (Socks with sneakers that have laces or velcro) ***Go Stafford t-shirts are on sale in the Stafford front office for $10 each, youth and adult sizes. We also have "Go Stafford" decals on sale for $3. Please bring exact cash or checks made out to Italy ISD. We will have a special announcement tomorrow about Homecoming week. Please continue to encourage your student to give their very best every day, and be a Stafford HERO.
https://drive.google.com/file/d/1brO5-VKtGb9FVHq3fZubHHuO51zsZ_1g/view?usp=sharing_eil_dm&ts=61561267

Stafford Families, I am so proud to be wearing the brand new "Go Stafford" shirt, hot off the printing press. We yell "Go Stafford" because we believe in Italy, we believe in each other, and we believe in ourselves. Each day we encourage ourselves to be the best we can be, by being the best Stafford we can be. The t-shirts are on sale in the Stafford Front office for $10 each youth and adult sizes. We also have "Go Stafford" decals on sale for $3. Please bring exact cash or checks made out to Italy ISD. *Friday, Sept. 24 is the last day of the 1st 6 weeks. Report cards coming home soon. Let's continue to make our grades a priority and being organized with our planners a priority. *Today is the last day to get a 21-22 yearbook for $35. After today, the price will move up. This yearbook will include Elementary, JHS, and HS. *Our Character trait this month is a focus on respect. Respect is treating others in a way that shows you care about them and their feelings. Go Stafford! Hope to see a lot of you at the football game this evening. Go Stafford!!
https://drive.google.com/file/d/1_T4TW5s8dN5pvCD2BdZ00J7oGSSC4cXh/view?usp=sharing_eil_dm&ts=614decbc



Stafford: Please see attachment for information regarding our Big Kahuna Fundraiser. Thank you!!! School ID 2074 Checks Payable to - Big Kahuna Fundraising Sale Ends 10/1/21 All products and prizes will be delivered approximately 3-5 weeks after end date Questions? Please call Doug Procter at 214-695-2085 or email
doug@bigkahunafun.com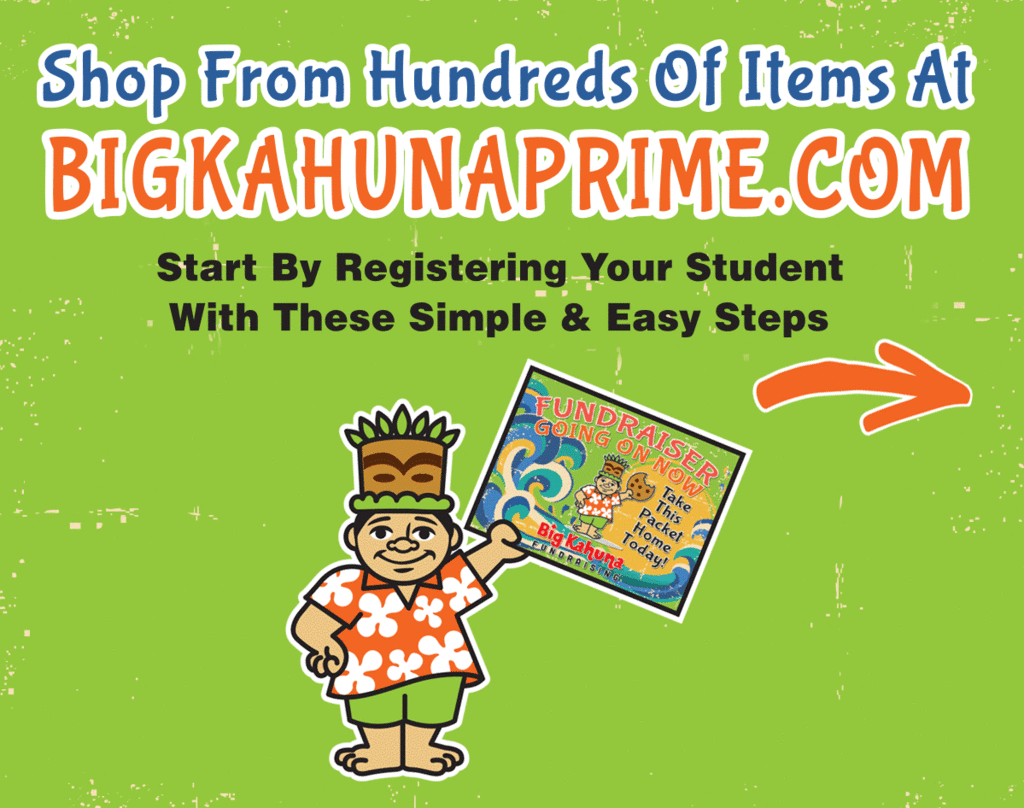 Stafford Family: Please join us tomorrow, Tuesday, September 14th for the PTO Meeting at 5:30pm in the cafeteria. A few great reasons to attend: Connect with other parents. Hear about important news and upcoming events. Volunteer your time, at school or at home, to make a difference in our school community. You do not need to be a member to attend. If you are unable to attend but would like more information or to stay involved, please contact the PTO by emailing:
staffordptopresident@gmail.com
Thank you!

Stafford Families, A Thursday evening is upon us, so please read below and watch an update from our fearless principal, Mr. Bray! *Last few days to fill out the survey to get a "Go Stafford!" t-shirt for $10 each *Big Kahuna kick off is Friday, September 10th *Please keep using your student planners for 2nd-6th grade to communicate with your student's teachers. We appreciate all you do to help the students at Stafford Elementary and Italy ISD. Go Stafford!
https://drive.google.com/file/d/1kBTloMCDXzSDM2UAtgrxRCvJSZgbTCSf/view?usp=sharing_eil_dm&ts=613a6f13

Stafford Families, We made it to the first holiday of the school year. I know the staff and students deserve this well-earned break. *No School Friday, September 3rd or Monday, September 6th *Fall Picture Day is Tuesday, September 7th, this is also their yearbook picture. (make up/retake will be on Monday, October 18th) *Out of abundance of caution, we will postpone Grandparents Day from next Friday, September 10th until a later date, most likely in early November *Big Kahuna Fund Raising packets will go home next Friday, September 10th *Make sure and pre-order your grey "Go Stafford" shirt for $10 - adults and kids sizes available. Money will be collected when shirts arrive. We appreciate our opportunity to serve Italy ISD and this wonderful community. Go Stafford! (video link from Mr. Bray)
https://drive.google.com/file/d/112l7aaR87hfJB9D1s4pYBUWFUxQp-O5d/view?usp=sharing_eil_dm&ts=61311076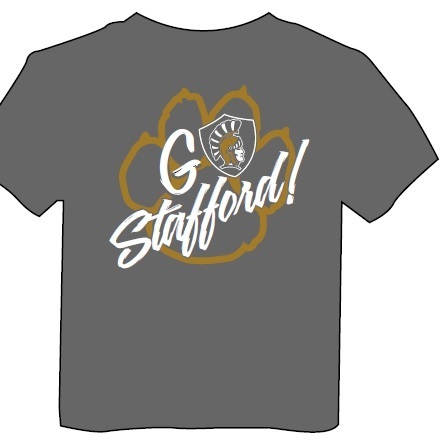 Stafford Families, Another wonderful week at Stafford is in the books. Time is flying by. Our focus today is safety and organization: *Thank you for calling when your child does not feel well and letting us know. We want everyone to be safe during this season of returning to school. Keep those hands clean. *2nd - 6th students are now using a daily character planner they should be bringing home every night. PreK-6th students have a daily take home folder with graded work, teacher notes, and school announcements. Please check these folders from your students backpack. Hope to see you at the first home football game for the Italy High School Gladiators tonight. Go Stafford! Video Link from Mr. Bray
https://drive.google.com/file/d/14dK83e8n9BQwhKOk4riXfD_XaJJhK0UZ/view?usp=sharing_eil_dm&ts=6128ff91

Stafford Families: We have extra 2020-2021 yearbooks for sale for $25. We also have a few from 2019-2020 for only $15. If you would like to purchase one, stop by the office and please bring exact cash or checks made out to Italy ISD. 2021-2022 Yearbooks will be a combination yearbook with the JHS/HS as it was several years ago, order information will be sent out at a later date. Thank you!

Fall Picture Day for Stafford Elementary will be on Tuesday, September 7th. This will also be their yearbook picture. To order online and see new packages, pricing and options please go to
www.mylifetouch.com
picture day ID EVTP3T2G6. Paper orders have been sent home with students and are also available at Stafford. Thank you!

Stafford Families, Thank you for all your support in having a safe, exciting first week of school! Friendly reminder that our building opens at 7:30 a.m., school starts at 7:50 a.m., and we dismiss at 3:30 p.m. Please continue to communicate with your student's teacher and/or the front office with any changes to your pick up routine. *On Monday, August 23, visitors will be allowed to eat lunch with their student here on the Stafford campus. Please bring your driver's license to sign in and receive your visitor sticker. You will receive your license back when you bring your visitor sticker to the front office as you exit. Thank you for helping us keep our school safe and organized. Go Stafford!
https://drive.google.com/file/d/1ii8TnFua8JftvCq6FhXH11o7n9yndBwT/view?usp=sharing_eil_dm&ts=611eb6bb

Dear Stafford Parents and students, The 2021-2022 school year is back! One of the big events before the school year can begin is our "Bring Your Supplies" event. This year, we get to see everyone face to face throughout the Stafford hallways for this event! Teachers will be calling families the day prior to identify which homeroom teacher each student will have. Dates for "Meet the Teacher" night: Thursday, August 12, 2021 (If you have siblings, you may bring all the supplies to one time slot, please know only the grade level teachers assigned will be in their classrooms at that time). Thursday, August 12, 2021 4:00-4:45 p.m. PreK, 1st, 3rd and 4th Thursday, August 12, 2021 5:00-5:45 p.m. Kindergarten, 2nd, 5th and 6th Event Expectations: *Label and bag your child's supplies to bring to Stafford Elementary. Find your child's homeroom and visit the classroom. See station locations below for any other specific needs. *Your child's teacher will be waiting for you to collect student supplies and introduce themselves. *Please be respectful of session end times of 4:45 p.m. and 5:45 p.m. *Come back for the first day of school, Monday, August 16! Stafford Stations at "Meet the Teacher" night: *Registration - front office *Nurse *Counselor *PTO *Stafford/Italy spirit wear. *Community Partnerships *More details for the evening will be available that night. See opposite side for more important Stafford information! Italy ISD Visitor Updates. **Visitors will not be allowed past the front office on the first day of school (the only exception is 2 parents of a PreK or Kinder student is allowed to walk their student to class the first day of school- please expect longer wait time due to social distancing and building limits) *Parents/registered guests will be allowed to have lunch with their student beginning August 23, 2021.Please make sure and bring your drivers license to run through our security system for a printed badge to be able to come to the cafeteria. See lunch schedule below: Lunch Time PreK 11:00-11:30 1st 11:15-11:45 Kinder 11:30-12:00 2nd 11:45-12:15 5th 11:55-12:25 6th 12:00-12:30 4th 12:20-12:50 3rd 12:30-1:00 *Organization for students: 2nd-6th students will be receiving a daily planner to use this school year. All students, PreK-6th, will have a take home folder to send home graded work, notes, etc. for easy access for parents and students. *Help us welcome new staff to Stafford: Mrs. Robinson, 3rd Grade Ms. Pillow, PPCD Mrs. Stewart, 5th grade Coach Moore, PE Coach Davis, PE Mrs. Creighton, Art Ms. Crumpton, SET Mrs. Rose, SET/ISS GO STAFFORD! See you soon, Mr. Bray, Stafford Principal
https://5il.co/w818-Bring
supplies document link

Did your child receive free or reduced-price school meals through the National School Lunch Program during the 2020–21 school year? If so, your family may be eligible for P-EBT benefits to purchase food. The P-EBT application opens June 2. For more information: Website: hhs.texas.gov/pebt Phone: 833-442-1255 Spanish
https://5il.co/t4u9
English
https://5il.co/t4ub

The Italy ISD School Board met on May 17, 2021. At the meeting, a decision was made to discontinue the option for virtual instruction beginning with the 2021-2022 school year. Students will report to their schools in-person on the first day of class, August 16, 2021. Details on registration for current and new students will be available towards the end of July. Watch your email for more information.